Childrens' Diagnosis & Treatment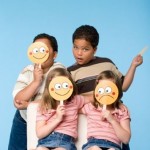 Dr. Elaine Berman, a Clinical psychologist specializes in family, child, adolescent, and teen therapy. Dr. Berman's work with parents and children  helps many children, adolescents and teens to stop unacceptable behaviors, solve emotional problems, and change depression and anxiety to a feeling of well being.  Dr. Berman psychological skills help to reduce family conflict and create healthy family relationships. She can enable improvement in school behavior and performance. Teens who have been in trouble can change their lives and make healthy choices.
YOU CAN HELP YOUR CHILD WITH:
Attention Deficit Disorder (ADHD) 
School problems
Oppositional Disorders
Conduct Disorders
Test Anxiety (FCAT, GRE, etc.)
Panic Disorder
Obsessive Compulsive Disorder
School Phobia
Separation Disorder
Adjustment problems with peers
Social fears
Adjusting to divorce or separation
Coping with loss of a loved one
Why do you have to deal over and over again with the same unpleasant situations and feelings when. Dr. Berman can enable you to make healthy changes.  Contact her to see if she can help.