Counseling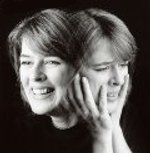 Dr. Elaine Berman provides psychological services for adults of all ages.
INDIVIDUAL
FAMILY
COUPLES
MARITAL
GERIATRIC/SENIOR CITIZENS
EXAMPLES OF SOME TYPES OF ISSUES TREATED BY DR. BERMAN:
Depression
Anxiety and Panic Disorder
Bipolar Disorder
Postpartum Depression
Phobias Enclosed places (claustrophobia), Heights, Elevators, Driving, Speaking Anxiety, Test Anxiety, Particular Animals, Malls and Crowded Places (Agoraphobia), etc.
Eating Disorders  Bulemia, Anorexia Nervosa, Obesity, etc.
Obsessive Compulsive disorders  Worrying, repetitive habits, other behaviors that interfere with your life
Job Stress
Low self esteem
Anger management
Parenting Difficulties
Family Caregiver Dilemmas
Dementia, Alzheimers
Grief over loss of a loved one or pet
Health Psychology
Cardiac problems (pre and post surgical issues)
Irritable Bowel Syndrome, colitis
Fibromyalgia
Dermatological disorders
Headaches
Pregnancy
Diabetes
Cancer
Life Transitions
Divorce
Separation
Illness
Losing or gaining a family member
Aging
Death
Retirement
Dr. Berman has helped hundreds of couples to improve their marriage and solve problems that may have led to divorce.
Career Psychology
Career Assessment
Help with job and promotional problems
Assistance with job search and resume
If you know someone or you are experiencing emotional difficulties, call Dr. Berman and find out the ways she can be of help.