Hypnotherapy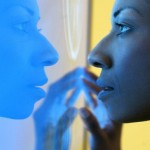 WHAT IS CLINICAL HYPNOSIS?
Hypnosis is a relaxed state of mind. Clinical and sports hypnotherapy enable you to more effectively use the power of your conscious mind & unconscious mind to achieve performance and personal goals.  During the hypnotic state, suggestions designed to help you can be made  to your unconscious mind.  In this way, you achieve goals that you had previously been unable to accomplish.  It is an enjoyable way to refresh your mind and greatly improve your life.
WHO CAN I TRUST TO BE MY HYPNOTHERAPIST?
Because the process of  hypnosis enables you to open your unconscious mind to another individual, it is very important to see a qualified hypnotherapist.  Since there is generally no state licensing for hypnosis, it is important to see a professional licensed in another area (M.D., Psychologist, Social Worker, psychiatric nurse) who also has extensive training and supervision in clinical hypnosis. Dr. Berman is a licensed Psychologist who has extensively trained and received supervision in clinical hypnosis, and as a member of the American Society of Hypnosis (ASCH), she has earned the highest level of credentialing: Certified and Approved Consultant.  As a faculty member, she has trained other professionals for ASCH.
WILL I BE ABLE TO GO INTO TRANCE?
It is extremely rare for an individual to be unable to experience trance. Suggestibility, intelligence and imaginativeness are good indicators of the ability to go into trance.  Strong willed personalities often are better candidates for hypnosis.
WILL I LOSE CONTROL UNDER HYPNOSIS?
No. Stage hypnosis falsely suggests that under trance there is a loss of self control. In a hypnotic state you will NOT lose self control, and in fact you will gain greater self control to help you accomplish your goals through the use of your unconscious mind. You cannot be forced to do anything against your will and will be able to awaken any time you desire. Stage hypnosis is qualitatively different than clinical and sports hypnosis.
WILL I REMEMBER WHAT WAS SAID TO ME UNDER TRANCE?
There are three basic levels of trance: light, medium, and deep. During a light trance you will not experience a loss of memory (post-hypnotic amnesia) of what occurred during trance. A light trance is defined as being lightly relaxed, and is similar to mood states achieved during yoga or meditation. Post-hypnotic amnesia may or may not occur during medium or deep trance. If you are concerned about post hypnotic amnesia, please consult with me prior to your session.
WILL I DO OR SAY THINGS THAT I WILL REGRET?
You will not spontaneously say or do things that you regret. Hypnosis is not a loss of will, and the parts of your personality that are normally in control will still be present.  Clinical hypnosis can be used to solve a wide variety of problems. I have been in practice for over twenty years, and I have found hypnotherapy to be the most powerful tool that I use. to improve sports performance and improve your work and life. Major life changes result for:
THE FOLLOWING ARE EXAMPLES OF SOME PROBLEMS THAT ARE SUCCESSFULLY TREATED WITH HYPNOTHERAPY:
Most Psychological Problems Including but Not Limited TO:
Anxiety/Panic
Fear/Phobia
Smoking
Weight Management
Substance Abuse
Speech Problems (e.g., stuttering)
Depression
Stress
Self-esteem/Motivation
Sports Performance Management Including but Not Limited To  (Read more at my Sports Performance page):
Golf
Tennis
Running
Biking
Weight Lifting
Gymnastics
Basketball
Swimming
Medical problems Including but Not Limited To:
Pain management (eliminate pain/reduce pain medication)
Headache
Insomnia (can't sleep)
Eating Disorders
Surgery/anesthesia
Childbirth/Labor
Abdominal Pain (e.g., Crohn's Disease, IBS)
Arthritis
Asthma
Insomnia
Fibromyalgia
Diabetes, high blood pressure, and high cholesterol
RSD
Warts
Pediatric Including but Not Limited To:
bedwetting (Enuresis)
Sleep Disorders
Feeding/Eating Disorders
Anxiety/Fears
Tics and Tourette Syndrome
Dentistry Including but Not Limited To:
Dental Fear
Bruxism (grinding your teeth)
Gagging
Career success:
Improve relationships with coworkers
Improve presentations by reducing anxiety and presenting an image of confidence
Communicate more effectively
Improve performance and motivation to achieve promotions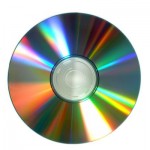 **All services include an optional CD or audio tape to help you learn self-hypnosis.
All services are strictly confidential.
Day and evening appointments are available.